21 Day Daniel Fest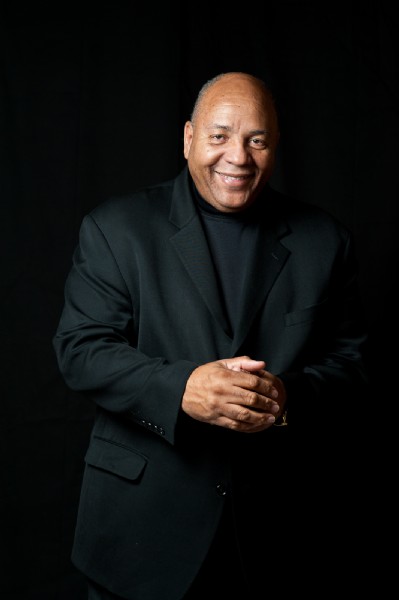 Greetings,January – December 2019
Last year we stood in prayer for the devastating situations around us. As this year approaches, we are yet in the midst of fires and floods throughout the country and earthquakes and tsunamis around the world. We must continue to seek God in prayer, and to turn from any sinful acts. The promise of God is that He will hear us and heal our land. Children of God, our hope for change is not in vain! Let us move onward and upward in prayer. God has not forgotten our work of faith, labor of love, and patience as we await His return.
This year I want to encourage you to make everything you do count! May the Holy Spirit continue to enrich you with words of wisdom that bring healing to those whom God puts in your pathway to minister to in their times of need. God has entrusted us with the gospel of Jesus Christ to share so that men and women will be drawn to Him and set free from the worries and cares of this world. Let us continue to exalt and magnify His name for He is our saving grace. His Word is true and effectively works within those who believe it by faith. As fellow laborers with Christ, let us agree with expectation that change is nearer than it was before. Do not be shaken by the afflictions of this life for God has appointed us for such a time as this. I encourage you to endure the challenges as strong soldiers.
2 Timothy 2:3 Thou therefore endure hardness, as a good soldier of Jesus Christ. (KJV)
Scripture reminds us of a faithful saying:
2 Timothy 2:11 This is a trustworthy saying: If we die with him, we will also live with him. 12 If we endure hardship, we will reign with him. If we deny him, he will deny us. 13 If we are unfaithful, he remains faithful, for he cannot deny who he is. (NLT2)
As a true child of GOD let us keep Jesus Christ in our daily walk. We live in a world that is very liberal in its thinking and we often overlook things that is not pleasing to God and try to justify our actions. We are bombarded with so much foolishness from TV, and social media that it causes us to be desensitize to the things around us. We overlook things and often times chooses to be politically correct rather than weighing the situations with the Word of God. That train of thought will lead to calling wrong right and right wrong. As we enter into this 21 Day Consecration Fast let us not lose focus on the things of God and fall prey to the distractions and deceptions of the enemy of our soul.
Pay close attention to Mark 4:14-19
Mark 4:14 The farmer plants seed by taking God's word to others. 15 The seed that fell on the footpath represents those who hear the message, only to have Satan come at once and take it away. 16 The seed on the rocky soil represents those who hear the message and immediately receive it with joy. 17 But since they don't have deep roots, they don't last long. They fall away as soon as they have problems or are persecuted for believing God's word. 18 The seed that fell among the thorns represents others who hear God's word, 19 but all too quickly the message is crowded out by the worries of this life, the lure of wealth, and the desire for other things, so no fruit is produced. (NLT2)
Remember, this fast is not a diet or ritual; it is a sacred time set apart for our GOD. It is a time of consecration and prayer.
Jesus Loves You,

Bishop Michael L. Scott
Pastor

POWER HOUSE OF PRAISE CHRISTIAN FELLOWSHIP CENTER 21 DAY CONSECRATION FAST
This is a corporate fast for the Powerhouse of Praise Church. We invite everyone to join us in discovering our role as co laborers with Christ as we stand together interceding for others.
---
Scripture reminds us of a faithful saying:
Daniel 10:2. When this vision came to me, I, Daniel, had been in mourning for three whole weeks. 3 All that time I had eaten no rich food. No meat or wine crossed my lips, and I used no fragrant lotions until those three weeks had passed. (NLT)
Daniel 10:2 Then he said, "Don't be afraid, Daniel. Since the first day you began to pray for understanding and to humble yourself before your God, your request has been heard in heaven. I have come in answer to your prayer. 13 But for twenty-one days, the spirit prince of the kingdom of Persia blocked my way. Then Michael, one of the archangels, came to help me, and I left him there with the spirit prince of the kingdom of Persia. (NLT)
3 EASY STEPS
1. Pray
2. Study the Bible.
3. Plan and prepare your meals carefully.
21-DAY DANIEL FAST 2019
Day 1: Read Isaiah 58; 2 Chronicles 7:12-14. Consecrate this fast to the Lord and set your mind to gain understanding. Write your concerns out and keep them before the Lord. Do not lose sight of the reason for your fast. Confess any sins that will hinder your prayers. Pray for a greater intimacy with God. Pray for the salvation of souls. Commit to pray for people you want to be saved. Ask the Lord to guide, strengthen, and prepare you to be the builder and repairer of broken walls.
Day 2: Read Matthew 6. Spend some time meditating upon the Scriptures in this chapter. Ask God to speak to your heart about what you have read. Whatever changes in your life you want to see today, take it to the Lord in prayer. Remember, your Father in heaven knows what you have need of even before you ask him. Pray for protection over social security funds, retirement plans, and medical care plans. Ask God to turn your worry into worship, and truly seek to worship God through your circumstances. Begin to see yourself winning the battle even while you are praying. Begin walking in the spirit of forgiveness and repentance.
Day 3: Read 1 Thessalonians 1; 2 Thessalonians 3:1-5. Paul recognized the church of Thessalonica for their faith and devotion to God. The message to the world was that Paul was turning the world upside down (Acts 17:6). Praise God for electing you to go forth in the power of the Holy Spirit to change the world. Pray for a move of God in your life, the church, and through the city in which you live.
Day 4: Read Colossians 1:9-23; 2:1-10. Praise God for reconciliation and for giving you an inheritance through faith in Jesus Christ. Pray for strength to walk blameless and to continue in the faith. Ask God to make you a good steward as you fulfill the Great Commission. Pray for the wisdom of the Word as you warn and teach every man and woman as they are being perfected in Christ Jesus.
Day 5: Read Luke 5:17-26; Pray for the power of God to be present to heal through faith. Lord, surround us with people who have determination and faith, especially when our faith is not strong enough. Give us the strength to take up our bed and walk. Pray for those who are sick and afflicted. Pray for God to break every chain of addiction.
Day 6: Read Colossians 2:18-25. Pray for the family unit. Pray for peace and harmony. Pray for relationships to be restored in the family. Pray for the return of prodigal sons and daughters. Pray for blended and extended family relationships. Lord, bind the family together with your love.
Day 7: Read Mark 10:13-16; Ecclesiastes 12. Pray for protection of the children as they go to school. Let them receive Jesus while they are in the days of their youth. Lord, do not let the children become prey for evil people. Protect their innocence, and remove all confusion regarding their sexuality. Lord let them know while they are young that the greatest achievement is to fear and obey you in all they say and do.
Day 8: Read Acts 12:1-24. Pray for the spiritual leaders of the church. Pray for divine protection from evil men who try to harm them. Pray they will preach and teach the oracles of God for the growth of the church. Pray for divine favor to achieve God's vision for the church.
Day 9: Read Psalm 63. Reflect on who God is to you. Acknowledge how good God has been to you and give thanks with a grateful heart. Throughout this day, tell others about His goodness towards you. Be sensitive to His moving and be in step with God.
Day 10: Read 1 Timothy 2:1-7. Pray that all men be saved and know the truth of God's Word, so that the world will be a better place to live in. Lord, bless us to live quiet and peaceable lives in all godliness and reverence for God.
Day 11: Proverbs 14:31; Proverbs 19:17; Proverbs 28:27; Matthew 25:31-46. Pray for a generous heart. Pray for spiritual discernment to hear the Lord when he is leading you to help the poor and needy. Pray for the imposters to be exposed so that those who are truly poor and needy will receive help in their time of need.
Day 12: Read Deuteronomy 10:12-22; Hebrews 13:1-3. Pray for the immigration situation. Pray for the peace and welfare of the children, and of all who desire a better life for themselves and their families.
Day 13: Read Psalms 33:12-22; Proverbs 21:1-2. Pray for the American government. Pray for the president, the representatives, senators, congress, judges, police, governors, mayors, city council and all of those in positions of authority. We declare that the hearts of our leaders are in your hand Lord and that you divinely order their decisions. Lord, watch over our nation that it will forever allow the Gospel to be written and spoken freely. May the Word of the Lord prevail and grow mightily in the hearts and lives of the people everywhere.
Day 14: Read Luke 4:16-30; John 8:34-36. Pray for those who are imprisoned in their hearts and minds and walk in unbelief. Pray for those who are incarcerated. Pray for the innocent to be set free. Pray that the guilty will find Jesus and walk in freedom from sin and shame as they serve out their sentence. Pray for a new life in Christ Jesus.
Day 15: Read 1 Corinthians 5; 6:12-20. Pray for sincerity and truth in the church. In 2017 and 2018, God has exposed individuals in the church who have fallen from grace and hurt many people -- children and adults. Pray against foul spirits that have crept in to the church. Pray for these individuals' deliverance and forgiveness. Pray for restoration and strength in the faith.
Day 16: Read Ephesians 4 & 5; 2 Peter 1:5-11. Pray for revival. Declare that anything that has been dead will be brought to life in Christ Jesus. Declare that by the Holy Spirit you walk in the newness of life, and that you are fruitful and prosperous in all you do to the glory of God the Father and Jesus Christ our Lord & Savior!
Day 17: Read 2 & 3 John. Pray for strong faith when faced with opposition from non-believers about the doctrine of Jesus Christ. Pray that God will build you up in the truth by the Holy Spirit. Ask God to make you alert and vocal in warning others about false doctrine and philosophies. Protect us from false prophets or diviners who come to deceive many. Lord, destroy their plans and confuse their tongues so they will not lead people astray. Protect our city from cultural strongholds that would hinder the Gospel of Jesus Christ. Pray for a genuine love for God and others in all you say and do.
Day 18: Read Psalm 16:5-11; Isaiah 46:4; Titus 2:1-5. Pray for the seniors. Pray that they will tell of the goodness of the Lord to the next generation. Pray for health and welfare. Pray that they will experience goodness and joy of the Lord all the days of their lives.
Day 19: Read Hebrews 3:4; Ecclesiastes 2. Pray for those in need of safe and affordable housing. Pray for individuals in danger of losing their homes. Pray for the restoration of homes lost in earthquakes, fires, and floods. Pray that God will restore communities and create space for all people -- the homeless, working poor, and wealthy.
Day 20: Read Psalm 127:1; Philippians 4:17-19. Lord, thank you for building the Powerhouse of Praise Church. We are grateful for the many years you have sustained this ministry and for all of the people who continue to sow and have faith in the manifestation of a church building. We pray your blessing upon them that they will not lose heart but continue to be blessed spiritually and financially. Father, we call forth partners who will respond to your call to support this ministry, prayerfully and financially. We pray that everything be done to your glory and your honor, in Jesus' name.
Day 21: Read Jude 24-25; Revelation 5:12-14. Glorify God for His mighty power to save us and keep us! "Blessing and honor and glory and power be to Him who sits on the throne" (Rev 5:13, NKJV). Celebrate and praise God for all He has done and is going to do this year!
Daniel Fast Food List
IMPORTANT! Take your medication as prescribed by your doctor.
The following foods are to be avoided.
Nothing with a face -- such as beef, pork, chicken, fish or any type of seafood.
DAIRY PRODUCTS
WHITE RICE
FRIED FOODS
CAFFEINE
CARBONATED BEVERAGES
SUGAR SUBSTITUES
REFINED SUGAR
WHITE FLOUR
FOODS WITH YEAST
HIGH FAT FOODS
You may have all of the vegetables, nuts, fruits, and grains you can eat. If you cook them, you may use virgin olive oil, peanut oil, or canola oil. You can steam them. Your choice as to how much you would like to consume. Put your faith to work.

FOODS TO INCLUDE IN YOUR DIET DURING THE DANIEL FAST

All fruits. These can be fresh, frozen, dried, juiced or canned. Fruits include but are not limited to apples, apricots, bananas, blackberries, blueberries, boysenberries, cantaloupe, cherries, cranberries, figs, grapefruit, grapes, guava, honeydew melon, kiwi, lemons, limes, mangoes, nectarines, oranges, papayas, peaches, pears, pineapples, plums, prunes, raisins, raspberries, strawberries, tangelos, tangerines, watermelon.
All vegetables. These can be fresh, frozen, dried, juiced or canned. Vegetables include but are not limited to artichokes, asparagus, beets, broccoli, Brussels sprouts, cabbage, carrots, cauliflower, celery, chili peppers, collard greens, corn, cucumbers, eggplant, garlic, ginger root, kale, leeks, lettuce, mushrooms, beans, peas, mustard greens, okra, onions, parsley, potatoes, radishes, rutabagas, scallions, spinach, sprouts, squashes, sweet potatoes, tomatoes, turnips, watercress, yams, zucchini, veggie burgers are an option if you are not allergic to soy.
All whole grains, including but not limited to whole wheat, brown rice, millet, quinoa, oats, barley, grits, whole wheat pasta, whole wheat tortillas, corn tortillas, rice cakes, and popcorn.
All nuts and seeds, including but not limited to sunflower seeds, cashews, peanuts, sesame. Also, nut butters including peanut butter.
All legumes. These can be canned or dried. Legumes include but are not limited to dried beans, pinto beans, split peas, lentils, black-eyed peas, kidney beans, black beans, cannellini beans, white beans.
All quality oils including but not limited to avocado, coconut, grapeseed, olive, peanut, sesame, and walnut.
Beverages: spring water, other pure waters (no distilled water), non-caffeine herbal tea.
Other: Unsweetened almond milk, coconut milk, rice milk, or soy milk; herbs, spices, salt, pepper, unsweetened coconut flakes, seasonings, Bragg's Liquid Aminos, soy products, and tofu.

FOODS TO INCLUDE IN YOUR DIET DURING THE DANIEL FAST
All meat and animal products including but not limited to beef, lamb, pork, poultry, and fish.
All dairy products including but not limited to milk, cheese, cream, butter, and eggs.
All sweeteners including but not limited to sugar, raw sugar, honey, molasses, syrups, and cane juice.
All leavened bread including Ezekiel Bread (it contains yeast and honey) and baked goods.
All refined and processed food products including but not limited to white rice, white flour, and with high sugar content.
All deep fried foods including but not limited to potato chips and fries. Foods can be sautéed and baked with pure quality oils.
All solid fats including shortening, margarine, lard, and foods high in fat.
Beverages including but not limited to caffeinated coffee and tea, carbonated beverages, energy drinks, and alcohol.
Remember, READ THE LABELS!