21 DAY CONSECRATION FAST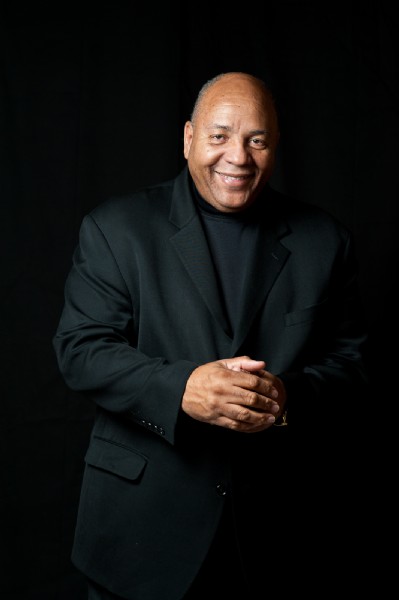 2 January 2023
Greetings,                                                                
Over the past few months, the Powerhouse of Praise church family has declared and decreed Isaiah 35. This prayer season is a blessing of power, restoration, prosperity, and joy. May the Lord be the joy of our salvation and strength!
Since 2019, the world has endured many crises, including deaths from COVID-19 and migrants of it, fires, floods, political uproars, gender issues, divides, homelessness, bloodshed, and economic problems. Although times have been difficult, we know that God has the best solution and that Jesus is still the answer to all world situations. Therefore, let us continue to unite in prayer to intercede for the conditions that plague this world and our personal lives.
Furthermore, we praise God for making a way for us to assemble via technology and the various forms of media; however, we hope that people will again gather at the church. We believe God for purchasing a church building to fellowship with one another and the community of churches of God in Christ Jesus. We pray that revival will come to our city and that people will be saved and filled with the Holy Spirit. Lord, let us not fall short of your glory but prepare your people for Jesus Christ, our soon-coming King.
During this time of consecration and prayer, we cry to God, in the name of Jesus, that He may hear and show us great and mighty things that we do not know (Jeremiah 33:3). May we do the will of the Lord! Remember, this fast is not a diet or ritual; but a sacred time. So, after praying for the day, please feel free to pray whatever God puts on your heart.
Love and peace to all of you who are in Christ,
Bishop Michael L. Scott
Pastor
PS:
To my brothers and sisters in Christ from churches and ministries other than Powerhouse of Praise, you are welcome to join in on the 2023 21-Day Daniel Fast. This is for the Body of Christ. Feel free to use it entirely or as the Lord leads you.
2023
POWER HOUSE OF PRAISE CHRISTIAN FELLOWSHIP CHURCH
21 DAY CONSECRATION
This is a corporate fast for the Powerhouse of Praise Church. We invite everyone to join us in discovering our role as co-laborers with Christ as we stand together in interceding for others.  
Scriptural Basis for Fasting  
Daniel 10:2. When this vision came to me, I, Daniel, had been in mourning for three whole weeks. 3 All that time I had eaten no rich food. No meat or wine crossed my lips, and I used no fragrant lotions until those three weeks had passed. (NLT)
Daniel 10:12 Then he said, "Don't be afraid, Daniel. Since the first day you began to pray for understanding and to humble yourself before your God, your request has been heard in heaven. I have come in answer to your prayer. 13 But for twenty-one days the spirit prince of the kingdom of Persia blocked my way. Then Michael, one of the archangels, came to help me, and I left him there with the spirit prince of the kingdom of Persia. (NLT)
3 EASY STEPS
Pray.

Study the Bible.

Plan and prepare your meals carefully.
21-DAY DANIEL FAST 2023
Day 1: Read Isaiah 58; Daniel 9. Consecrate this fast to the Lord. As you reflect upon what the Lord has already done, begin to glorify Him with sincere thanksgiving and praise for His goodness and mercy towards you. When Daniel prayed for his nation, he asked for repentance and acknowledged that God was righteous, merciful, and gracious. Know that God is yet righteous, forgiving, and compassionate! Pray for the healing of our nation! Pray with humility and a merciful heart (Nehemiah 1:6-11 and Ezra 9:6-9). Pray that God will bless you to complete the fast.
Day 2: Read 2 Corinthians 4:1-15; 5:17-21. Lord, we thank you for the new year and that we are new creatures in Christ Jesus. Praise God that we are reborn and renewed by the Holy Spirit and that the old things have passed away. Thank you, God, that we were made acceptable to you through faith in Christ Jesus and that we walk in the newness of life. We declare that we are ambassadors of Christ and agree that Jesus has committed to us the message of reconciliation by the Holy Spirit. We pray for the strength and wisdom to deliver the message of hope, restoration, and reconciliation to a dying world. As we labor in love and power, Lord, let our lights shine bright so that men will see our good works and glorify and honor God. Let us hold fast to the Word of life that we may rejoice in the day of Christ Jesus.
Day 3: Matthew 10:1; Mark 16:14-20. Lord, let your Word be confirmed in us by the Holy Spirit. Pray for the anointing and manifestation of God's power to lay hands on the sick so they will be healed. Pray for the deliverance of the possessed and oppressed of the devil. Pray for those that you know are sick and shut in. Lift their names to God. Trust that in the name of Jesus, that people will be healed, and that the demons will flee. Believe that God will and can do the impossible no matter how severe or prolonged the condition has been, in Jesus's name! We serve a God of miracles (Luke 8:43-48 – 12 years; Luke 13:10-17 – 18 years; John 5:1-5 – 38 years).
Day 4: Read 1 Peter 3:8-22, 4, 5:10; Hebrews 4:16. Pray for peace, comfort, and restoration for those suffering loss. Some people are depressed, and many have turned to drugs, alcohol, and suicide. You may be faced with trials in your marriage, family, community, and society at large. In the face of suffering, know that we are called to stand and represent Jesus Christ, that we may inherit a blessing. Pray for the mind of Christ amid suffering. Pray that we can be a testimony of God's faithfulness and power. Through faith in Jesus Christ, God will restore, confirm, strengthen and establish lives. He will provide the grace to walk victoriously in Him.
Day 5: Read Psalm 15; Matthews 21:12-17; 2 Thessalonians 3:1-5. Pray for church leaders to be able to discern the things of God and walk blameless before Him. God's house shall be called a house of prayer! Let them sincerely turn to the Lord for spiritual guidance and intercede for the people. Pray for wisdom, integrity, peace, and divine order. Lord, bless your church leaders to be a bold defense against sin that tries to creep into the church. Let them speak in truth and love that many will hear and put their trust in the Lord.  
Day 6: Read Acts 2:14-21; 2:36-47; 10:34-48. Lord, call to order men and women of God who will go and minister to the needs of the people. Pray for the lost to be saved. Remove any discrimination that will hinder the Word from going forth. Pray that the Lord will use you mighty and that you will experience visions, dreams, and discernment to minister to the world. Lord, let the work of Your people draw many to Christ.
Day 7: Read Psalms 8 & 40:1-10. You have reached the one-week mark. Give God praise and thanksgiving for what he has done and for the manifestation of the prayers you have prayed up to now. Give glory to God and bless His holy name!
Day 8: Read 2 Chronicles 7:14; Psalms 85. Pray for America. Lord, pour out Your Spirit on America, forgive our nation's sin, and heal our land! Cause the inhabitants of this land to come under conviction, repent of their sins, and give their hearts to you. Deliver America from evil, injustice, murder, and strife with other nations. May those who lead this nation reverence You and honor Your Word! Pray against political agendas that are anti-Christ and that violate God's Word. We declare favor amongst the nations and peace in our land, in the name of Jesus. Lord, bless our country to have a safe, healthy, prosperous year.
Day 9:  Read 2 Chronicles 19:1-7; Acts 12; 2 Corinthians 2:5-11. Father, you made all things and all people. You know how we are wired, and You're no stranger to our sinful nature. By the power of Your Holy Spirit, make us aware of injustice. Let us reflect wholly on Your goodness and fairness. We confess the times we were ignorant of the issues of injustice. Father, help us to advocate godly for the marginalized, discriminated against, and suffering at the hands of injustice. Make us acutely aware, Father. May we, in love, confront and expose inequalities and offer support, comfort, and voice to victims of injustice (ref: A Heartfelt Prayer for Justice (ibelieve.com). Intercede for the incarcerated. Pray for the innocent to be set free. Pray that the guilty will be remorseful, repent, and be saved, so they will begin to walk in the newness of life through faith in Jesus Christ. Ask God for the grace to forgive anyone who has offended you.
Day 10:  Read Isaiah 62. Pray for Jerusalem following the will of God concerning favor over the nation. Lord, strengthen and protect the nation of Israel. Let the remnant of believers (Romans 9:27-28; 11:5) declare your glory and spread the gospel of Jesus Christ without retribution. Pray that Israel will be saved (Romans 10:1) and come to know that Jesus Christ is the Messiah. "For Christ is the end of the law for righteousness to everyone who believes."  May God empower His people with the Holy Spirit and the wisdom to witness and be a testimony for others. 
Day 11: Read Psalms 41:1-3; Proverbs 14:31; 17:5; 19:17; Matthew 25:31-46. Pray that your compassion for the poor does not grow cold. Evil men have used charity proceeds for their purposes; however, let us not forget to care for the poor and needy. Lord Jesus, we realize many people in society are lonely, suffering, and in great need. Pray for a heart of compassion and empathy to give freely to those in need. Genuinely seek God concerning where He desires you to give. Pray for the needy around you. Ask God to raise them out of the poverty mindset and lifestyle. Seek God about how to minister to the homeless and poor. Thank God for being your Jehovah Jireh!
Day 12: Read 2 Thessalonians 2:13-17; 1 Timothy 4:1-5; 2 Timothy 2:16-26. As America opens its borders to foreign nations, people will be exposed to many forms of worship. Lord, let your people stand fast and hold to the traditions taught in the Holy Bible. May they be established in every good word and work! Pray against deceptive doctrines and destructive heresies that deny that Jesus is Lord (2 Peter 2:1-3). Pray that false teachers will come into the knowledge of truth according to the Word of God and repent from their evil deeds. May God have mercy on their souls and deliver them from sin and death in the name of Jesus. May all who have fallen through their works be restored to faith in Jesus Christ, and be rooted and grounded in the truth of God's Word, forever. Lord, give your people the wisdom to discern false doctrines and to renounce anyone who comes to them speaking anything other than the gospel of Jesus Christ.
Day 13: Psalms 45; Colossians 3:3-11. Declare that your life is hidden in Christ Jesus and that there is no way for the enemy to stand as an accuser against you. The old life is over and done with, and you are now walking in the newness of life, with new realities and possibilities. Know that God will build your confidence to stand up to whatever you face. Begin to pray about everything concerning your life and seek Him concerning the directions you should take.
Day 14: Read Psalms 63 & 65. You have reached the second-week mark. Rejoice in the Lord for his goodness and mercy towards you. The Lord is strong and mighty; mighty in battle is He. He will fight for His people and deliver them out of their troubles. Hallelujah, Praise His Holy name. Take a praise break, listen to uplifting music, shout for joy, sing praises, and bless His name.
Day 15: Read Colossians 3:18-25; Ephesians 6:1-4. Pray for families – married, separated, divorced. Pray for children to be obedient to their parents. Pray for forgiveness, peace, and harmony in the family unit. Lord, we thank you for bringing families together during this pandemic. We pray for any broken homes and ask that You restore relationships in the family unit. 
Day 16: Read Genesis 2:18-25; 2 Corinthians 6:14. Pray for single men and women to find godly mates. Lord, do not allow your children to be deceived by imposters on dating sites. Grant Your children the discernment to expose any schemes. May they find comfort in knowing that You love and care for them. Heal Your children from failed relationships and feelings of rejection. Let them walk in unconditional love, esteeming, and preferring the other higher than self.
Day 17: Read Psalm 103:1-14; Ephesians 2:4-10; 1 John 4:9-10. Pray for today's generations and the generations to come. Pray that they will receive the witness that is before them. May they know that God loves them with an everlasting love and does not judge them like the world. Let them know that by the grace of God in Christ Jesus, they are saved and made alive with Him. All of their uniqueness is accepted by God for His divine purposes.
Day.18: Read 1 Chronicles 4:10; Acts 2:40-47; 1 Corinthians 1:10; Ephesians 4:7-16; 2 Peter 1:3. Father, in the name of Jesus, we thank You for the Powerhouse of Praise church. We pray for the wisdom and vision to meet the needs of the people in our church, community, and worldwide. Bind us together in the unity of our faith. Let there be no division amongst Your people. Grant us the ability to speak your Word in confidence boldly and to experience the manifestation of miracles, signs, and wonders. Bless our church with people who possess the gifts to carry out the work of the ministry for the edification of the Church body. Fill us with Your supernatural power and cause us to walk in Your love. Increase our numbers and enlarge our territories to advance the Kingdom of God. Lord, thank You for giving us everything we need for godliness and life.
Day 19: Read 1 Chronicles 29:1-20; Psalm 99:6-9. We still believe in God for our building. Pray that God will open the door to build a church that pleases Him. Pray for wisdom, favor, location, and the resources to move forward on this project. Heavenly Father, we thank you for everyone who has sown into this ministry. We pray that what they have given towards Your purposes will be returned to them 100-fold. We praise You that we are equipped to do ministry that will glorify Your name. We pray that You will give us favor and manifest the blessing of a place to worship you. Thank you, Lord, in Jesus' name.
Day 20: Read Luke 21:7-38; Ephesians 5:14-21. Understand the signs of the end times, and pray for the faithfulness of mankind. Let the redeemed of the Lord say so (vv. 13—15). May God have mercy and give grace in this time of testing. Pray for a spirit of watchfulness and readiness concerning His coming! Pray for revival!
Day 21: Read Psalms 111 and 112. You have reached your prayer and fasting goal! This is a day of celebration! Thank GOD for allowing you to complete this fast. Expect a manifestation of your prayers. Praise the Lord for all He has done!
Daniel Fast Food List
IMPORTANT! Take your medication as prescribed by your doctor.
The following foods are to be avoided.
Nothing with a face -- such as beef, pork, chicken, fish or any type of seafood.
DAIRY PRODUCTS
WHITE RICE
FRIED FOODS
CAFFEINE
SODA DRINKS (except carbonated water)
UNNATURAL SUGAR SUBSTITUES
REFINED SUGAR
WHITE FLOUR
FOODS WITH YEAST
HIGH FAT FOODS
You may have all of the vegetables, nuts, fruits, and grains you can eat.  If you cook them, you may use virgin olive oil, peanut oil, or canola oil.  You can steam them. Your choice as to how much you would like to consume. Put your faith to work.
FOODS TO INCLUDE IN YOUR DIET DURING THE DANIEL FAST
All fruits. These can be fresh, frozen, dried, juiced or canned. Fruits include but are not limited to apples, apricots, bananas, blackberries, blueberries, boysenberries, cantaloupe, cherries, cranberries, figs, grapefruit, grapes, guava, honeydew melon, kiwi, lemons, limes, mangoes, nectarines, oranges, papayas, peaches, pears, pineapples, plums, prunes, raisins, raspberries, strawberries, tangelos, tangerines, watermelon.
All vegetables. These can be fresh, frozen, dried, juiced or canned. Vegetables include but are not limited to artichokes, asparagus, beets, broccoli, Brussels sprouts, cabbage, carrots, cauliflower, celery, chili peppers, collard greens, corn, cucumbers, eggplant, garlic, ginger root, kale, leeks, lettuce, mushrooms, beans, peas, mustard greens, okra, onions, parsley, potatoes, radishes, rutabagas, scallions, spinach, sprouts, squashes, sweet potatoes, tomatoes, turnips, watercress, yams, zucchini, veggie burgers are an option if you are not allergic to soy.
All whole grains, including but not limited to whole wheat, brown rice, millet, quinoa, oats, barley, grits, whole wheat pasta, whole wheat tortillas, corn tortillas (without sugar or leaven), rice cakes, and popcorn.
All nuts and seeds, including but not limited to sunflower seeds, cashews, peanuts, sesame. Also nut butters including natural peanut butter.
All legumes. These can be canned or dried. legumes included but are not limited to dried beans, pinto beans, split peas, lentils, black eyed peas, kidney beans, black beans, cannellini beans, white beans.
All quality oils including but not limited to avocado, coconut, grapeseed, olive, peanut, sesame, walnut, nondairy butter.
Beverages: spring water or other pure waters; pure juices-- no sugar added; non-caffeine herbal tea.
Other: Unsweetened almond milk, natural sugars that come from fruit, nectars, or plants, coconut milk, rice milk, or soy milk; herbs, spices, salt, pepper, unsweetened coconut flakes, seasonings, Bragg's Liquid Aminos, soy products, and tofu.
FOODS TO AVOID ON THE DANIEL FAST
All meat and animal products including but not limited to beef, lamb, pork, poultry, and fish.
All dairy products including but not limited to milk, cheese, cream, butter, and eggs.
All sweeteners including but not limited to sugar, raw sugar, honey, molasses, syrups, and cane juice.
All leavened bread including Ezekiel Bread (it contains yeast and honey) and baked goods.
All refined and processed food products including but not limited to white rice, white flour, and with high sugar content.
All deep-fried foods (you may sauté foods in pure oils, such as olive oil).
All solid fats including shortening, margarine, lard, and foods high in fat.
Beverages including but not limited to coffee, non-herbal caffeinated tea, carbonated beverages, energy drinks, and alcohol.
Remember, READ THE LABELS!