Men's Ministry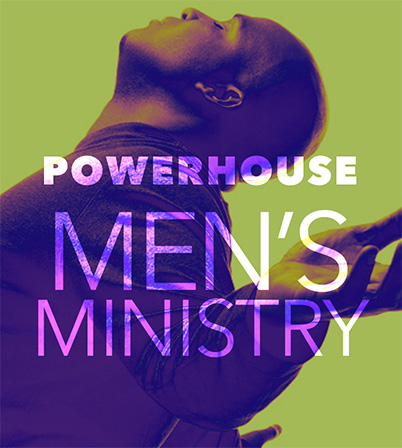 OUR VISION
And the angel of the Lord appeared unto him (Gideon), and said unto him, the Lord is with thee, thou mighty man of valor. Judges 6:12
It is our vision to disciple, mentor and teach men the Word of God to equip them for spiritual leadership in their families, church, and community. To train men of faith to walk in the will and ways of God. To allow men to reach their full potential as priest of their families and in leading the lost to Christ. To be committed servants to their church and surrounding communities.
OUR MISSION
We are empowered by the Holy Spirit, prayer and faith in Jesus Christ to intercede for and intervene in the lives of men. Men are transformed through reading the Bible, teaching, prayer and spiritual guidance. They are encouraged and challenged to become more like our Lord and Savior Jesus Christ in all areas of their lives - to live a life of love, power, and self control. Men are restored to their rightful place in the Kingdom of God to take dominion over all God has entrusted to them since the beginning of life. As mighty men of valor, we hold fast to our faith in Jesus Christ and stand ready to share our life-changing testimonies. We are our brother's keeper; therefore, we labor until they come into the knowledge of God's truth which is the only way to experience the abundant life through Christ Jesus.
OUR PASSION
It is our desire that men surrender to the Lordship of Jesus Christ to experience the great blessings He ordained for believers since the foundation of the world. The Mighty Men of Valor know that the only answer to life's wrenching situations is prayer and confidence in the grace and mercy of Jesus Christ. Jesus is a reconciler and restorer of broken lives. Jesus is our hope for a better life. When our ways please God, He makes even our enemies to be a peace with us, fills us with love and compassion and gives us favor in this land. Men are compelled to lift up their heads and let the King of Glory enter their hearts so they can walk in the supernatural power of the Holy Spirit and conquer their fears and failures. Men will gain the courage and strength to reconcile relationships and be delivered from addictions. God has the power to open the prison doors and set the captives free.
Experts say that only ten percent of American men have someone they can call a close friend. We all have acquaintances - someone we exchange facts, scores and war stories. However, very few of us have relationships with other men whereby we can share our true feelings and needs. God wants us to have these types of relationships with one another. Wives are gifts of God to help us meet our needs in a special and intimate way, but there are some needs that only a male friend or friends can help with. Take advantage of this opportunity that God has given us through our church. Come and attend the Men's Ministry of the Powerhouse of Praise Christian Fellowship Church whereby you can meet with male friends to foster a unique Christian relationship.
For as by one man's disobedience many were made sinners, so by the obedience of One shall many be made righteous. - Romans 5:19
Jesus said, Matthew 11:28 Come unto me, all ye that labour and are heavy laden, and I will give you rest. 29 Take my yoke upon you, and learn of me; for I am meek and lowly in heart: and ye shall find rest unto your souls. 30 For my yoke is easy, and my burden is light.
What We Offer
1. Weekly prayer and bible study
2. Retreats and Seminars
3. Special Interests Fellowship
4. Special Invitation
Come out and join the Men of Powerhouse of Praise every third Saturday morning at 9:00 a.m. for the monthly men prayer breakfast. We invite all men to come and let God make a difference in your life.