Youth Ministry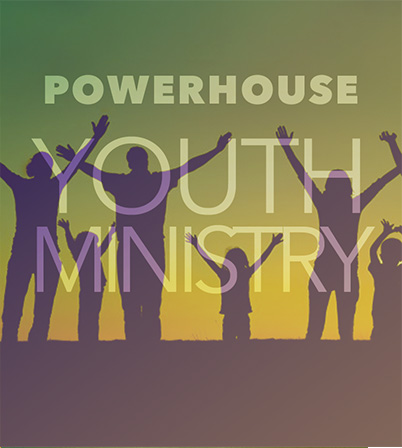 It is our personal conviction that one cannot truly know one's purpose apart from knowing God
MINISTRY PURPOSE
Our Youth Ministry is purpose driven' in accordance with the five "M" principles of our church.
Membership: To bring our youth to a level of understanding their personal faith, repentance, and water baptism in Jesus Christ, and to always observe what they think, say, and do.
Maturity: To teach our youth how to live Godly in a world whereby they may apply their scripture knowledge and exercise wisdom when dealing with tough issues in life.
Ministry: To engage our youth to participate in youth activities.
Mission: To seek new followers for the Kingdom of God, and plant seeds on fertile ground in the world by meeting them where they are and attending to their felt needs.
Magnification: To exalt our Creator, the Lord Jesus Christ our God by singing praises, by praising in dance, playing musical instruments, using puppets, and portraying in drama.
MINISTRY GOAL
The goal of the Youth Ministry is to prepare our youth to meet the temptations of today's world through the teaching and studying of God's Word. The Youth Ministry also provides an excitement about our Lord and Savior, Jesus Christ. Our hope as a ministry is to teach our youth how to love God and one another. It is also our desire to give every child entering into the doors of the church the opportunity to know Jesus Christ as Lord and Savior. Above all, every youth will know that without Jesus Christ, there is no purpose in life.
OUR OBJECTIVES
Help our youth to understand what it means to love and respect God, parents, other people, and themselves
Discuss the concept of giving Jesus "top priority" in our everyday living
Provide studies and activities based on familiar Bible stories & concepts
Help our youth to understand and practice self-discipline, compassion, responsibility, courage, perseverance, and faith
YOUTH MINISTRIES
Activities, Bible Study, Orientation Classes, Outreach,Counseling, Praise Dance, Drama, Praise Team, Prayer Warriors, Evangelism Classes, Mentoring, Sports Ministry Support Teams, Multimedia, Youth Choir, Musicians, Youth Church, Nursery, Youth Greeters, Office Helpers, Youth Ushers
To teach our youth the Word of God, To teach our youth how to witness to their friends,To teach our youth how to be successful and still obey God,To teach our youth to have a forgiving spirit. To teach our youth attitude management, To teach our youth how to become an active member of the church and community.
TEACHING MINISTRIES
Sunday: 9:45 A Nursery Youth Church
Sunday: 9:30am Family Church School
Tuesday: 7:00pm Evangelism Classes
Wednesday: 7:00pm Youth Ministry
Vacation Bible School and various workshops throughout the year.
CHARACTER BUILDING
Old New Unawareness Alertness Indifference Compassion Under Achievement Creativity Giving Up Endurance Rudeness Gentleness Deception Truthfulness Pride Humility.
THE WORLD'S DESIRES VS GOD'S DESIRES
Many, O LORD my God, are the wonders you have done. The things you planned for us no one can recount to you; were I to speak and tell of them, they would be too many to declare. Sacrifice and offering you did not desire, but my ears you have pierced, burnt offerings and sin offerings you did not require. ~ Psalm 40:5- 6
"I will make you into a great nation and I will bless you; I will make your name great, and you will be a blessing. I will bless those who bless you, and whoever curses you I will curse; and all peoples on earth will be blessed through you." ~ Genesis 12:2- 3
My dear brothers, take note of this: Everyone should be quick to listen, slow to speak and slow to become angry, for man's anger does not bring about the righteous life that God desires. Therefore, get rid of all moral filth and the evil that is so prevalent and humbly accept the word planted in you, which can save. ~ James 1:19- 21
Many are the plans in a man's heart, but it is the LORD's purpose that prevails. ~ Proverbs 19:21
When times are good, be happy; but when times are bad, consider: God has made the one as well as the other. Therefore, a man cannot discover anything about his future. ~ Ecclesiastes 7:14
Delight yourself in the LORD and he will give you the desires of your heart. ~ Psalm 37:4
Scriptures to Pray Over Your Students
"The Lord will keep you from all harm, he will watch over your life. The Lord will watch over your coming and going both now and forever more." ~ Psalm 121:7, 8
"Peace I leave with you. My peace I give you. I do not give it to you as the world gives. Do not let your hearts be troubled and do not be afraid." ~ John 14:2
Scriptures for Needs
"Your Father knows the things you have need before you ask Him." ~ Matthew 6:8
The One He Esteems
"Your Father knows the things you have need before you ask Him." ~ Matthew 6:8
The One He Esteems
"Declares the Lord, 'this is the one I esteem: he who is humble and contrite in spirit, and trembles at my word.'" ~ Isaiah 66:2
Scriptures: Since I am in Christ, by the grace of God…
I have been justified ~ completely forgiven and made righteous ~ Romans 5:1
I died with Christ and died to the power of sin's rule over my life ~ Romans 6:1- 6
I am free forever from condemnation ~ Romans 8:1
I have been placed into Christ by God's doing ~ 1 Corinthians 1:30