Bishop Michael L. Scott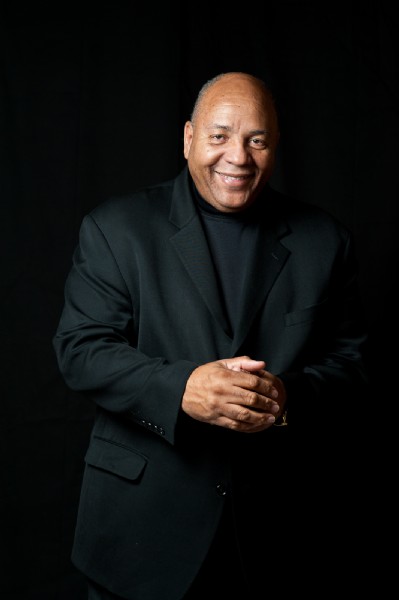 Bishop Michael L. Scott was born and raised in De Ridder, Louisiana. He received Jesus Christ at an early age at Sweet Home Baptist Church. As a child, he had aspirations to be in the United States Air Force. He wanted to wear a uniform and travel the world like his older brother. At age 17, he joined the United States Air Force. Although this dream was fulfilled, there was a void in his life. While stationed in Sacramento, California he met a minister named Dr. Phillip Goudeaux, (now a renowned Pastor of Calvary Christian Center, Sacramento California), who reintroduced him to the Lord Jesus. Salvation took on a whole new meaning. As he developed in his relationship in the Lord, he was led to join the Interdenominational Church of God, pastored by the Honorable Assemblyman Leon Ralph, California State Legislature. It was in this ministry that he learned to be a servant-leader. Although he was known as one of the "Sons of Thunder" because of his commitment and uncompromising will to do what was right in the sight of the Lord, he took on Bishop Ralph's mantle of humility. He was a "watchman on the wall" who candidly spoke the truth against opposition and unbelief. Yet he was, and still is, passionate in sharing the word of truth with everyone he meets. He is devoted to helping them experience the abundant life in Christ Jesus.
In 1982, Bishop Scott was ordained a Deacon. He married his beautiful wife, Minister Esther Scott in 1983 and began a new journey in Ramstein, Germany. God strategically placed him in the Vogelweh Gospel Service. God used him in a mighty way to teach people about the Holy Spirit. Many believed, but did not fully understand the work of the Holy Spirit in their lives. For three years God revealed himself in so many miraculous ways through healing, restoration, reconciliation, and deliverance. God released the power of the Holy Spirit into the lives of many who today are now powerful pastors, teachers, and evangelists.
Bishop Scott answered the call to be a minister in 1987, at Canaan Missionary Baptist Church, Dayton, Ohio; presided by Pastor Joseph Coleman. God showed favor to Bishop Scott and he was entrusted to lead many ministries: the men's prayer group, outreach to the community, hospital ministry, and the convalescent ministry. He was sought after to visit and pray for the sick and shut in. As he stood at the bedside of many, he realized he was blessed with the gifts of faith and healing.
In 1991, he relocated to San Antonio, Texas. San Antonio Texas was a desert experience that drew him even closer to the Lord - close enough to hear God's call to Austin, Texas. Following three years of service at Praise Tabernacle, presided by Pastor, Dr. Dana Carson, the Lord spoke to Bishop Scott to start a ministry. He answered the call and in February 1996, Powerhouse of Praise Christian Fellowship Center was established.
Bishop Scott is retired Master Sergeant (USAF). During his 21 year tenure he held the positions of Training Instruction, Fuel Specialist, Career Advisor, Security Advisor, Technical Controller, NCOIC Data Communications Systems and acting First Sgt. He currently holds several coveted certifications from the United States Air Force Telecommunications Technical School and the University of Texas Telecommunications Engineering Certification Program in the fields of electronics, computer technology, and telecommunications. He retired from the State of Texas as a Network Manager with expertise in both Local Area Networks (LAN) and Wide Area Networks (WAN). He is married to Dr. Esther C. Scott and is the proud parent of Shannon Potts-Keller. He is a grandfather to five grandchildren: Kiara, Christopher, Kevin, Kaveon, and T'yanna.
Empowering Others
Bishop Scott serves as the Presiding Bishop for the Interdenominational Churches of God of America (ICOG), founded in 1976 by The Honorable Bishop Leon Ralph, a mighty man of God and former member of the California Legislature. This organization was birth out of a desire to establish a way to unite experienced pastors to an alliance of pastors of like faith who were new to ministry and seeking how to successfully implement their God-given vision. From inception, Bishop Scott served as a member and Financial Advisor. His leadership has brought strong encouragement to affiliate pastors to stand firm in their ministries during challenging times as they carry forth the gospel of Jesus Christ to the world.
Bishop Scott and his wife have been instrumental in assisting pastors with launching their ministries and building Christian leaders for effective ministry. Their efforts include: providing church resources, skill-building workshops, pastoral coaching, and facilitating networking opportunities to connect new pastors with highly respected men and women in ministry. Their continued goals are to promote church growth and sustainability, and to contribute to the success of foreign missions throughout the world.
Men Mentoring Men
Bishop Scott is an advocate for the preservation of Christian family values. He hosts a free monthly fellowship breakfast for men in the community. This life changing event is offered the third Saturday of each month. Men of all ages are invited to attend and experience the love of Jesus Christ as men share their most challenging issues in life. Men are able to experience freedom from the philosophies, oppression, and expectations of this world and learn how to live a life of blessings that come from serving God.