Dr. Esther C. Scott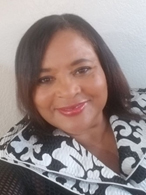 Dr. Esther Scott is the First Lady of the Powerhouse of Praise Christian Fellowship Center, Austin, Texas. Minister, teacher, motivational speaker, and singer. Esther Scott, was born in West Memphis, Arkansas and raised in Sacramento, CA. She accepted Jesus Christ at an early age, and was a member of Nash Temple Church of God in Christ.
Lady Esther is a multi-talented businesswoman whose professionalism is recognized in both Christian and government sectors. She has facilitated several projects in strategic planning, quality management, business cultural change, team building, and employee relations. She has been an inspiration to many pastors and entrepreneurs seeking to launch nonprofit corporations.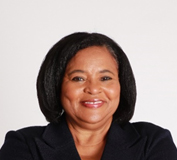 Dr. Esther has spent many years teaching women in her community and abroad on how to live a victorious, abundant life of peace and prosperity through the wisdom of the Word of God. She has ministered in Germany, Ghana, and at various churches throughout the United States.
Through the grace of God, Dr. Esther has remained faithful to the call. She is the mother of one daughter and grandmother to five grandchildren. She received a License of Ministry in 2004. Minister Esther holds a Bachelor's Degree in Public Administration with a concentration in Urban Affairs; a Master's Degree in Human Resources Development; and two Doctorate Degrees: Doctorate of Religious Philosophy and Doctorate of Education in Organizational Leadership with emphasis in Christian Ministry – Qualitative Research.